At Grace Threading, all facials are done the Grace Threading way. All AESTHETICIANS go through training to learn to administer technique with grace.
WHAT TO EXPECT AT YOUR FIRST FACIAL AT GRACE THREADING:
We use Doctor Schwab's natural products, which are all made in California. We also use medical grade products to give better results for acne skin treatments and address issues of scaring and hyper-pigmentation.
GRACE THREADING BELIEVES THAT THE COMBINATION OF ORGANIC AND MEDICAL GRADE PRODUCTS HELP GET THE BEST RESULTS IN SKINCARE.
WHY OUR SKIN NEEDS FACIALS?
After the age of 30, our cell production rate slows down. That's when we start getting wrinkles. By getting a facial on a 4 week regimen, we can maintain our healthy skin by bringing our cell production rate up.
In the long run, you will see the difference. Getting facials regularly can make you look 10 years younger.
We are all goING TO age. But, when we take care of our skin we will age Gracefully.
Clarity Treatment
(For Acne)
– 60 mins
Our Acne Program is designed to clear your skin fast. We do not use one-size-fits all products or quick-fix "magical cure" claims. We do not use prescriptions that can leave your skin dry and irritated. Our Aestheticians are trained and will partner with you to design your in-clinic Treatment Plan and Home Care Plan, with products that are customized to your skin type and sensitivities.
THIS TREATMENT Includes cleanse, Oxygen, LED light treatment, AHA/Glycolic exfoliation, extraction, high frequency, extraction & mask.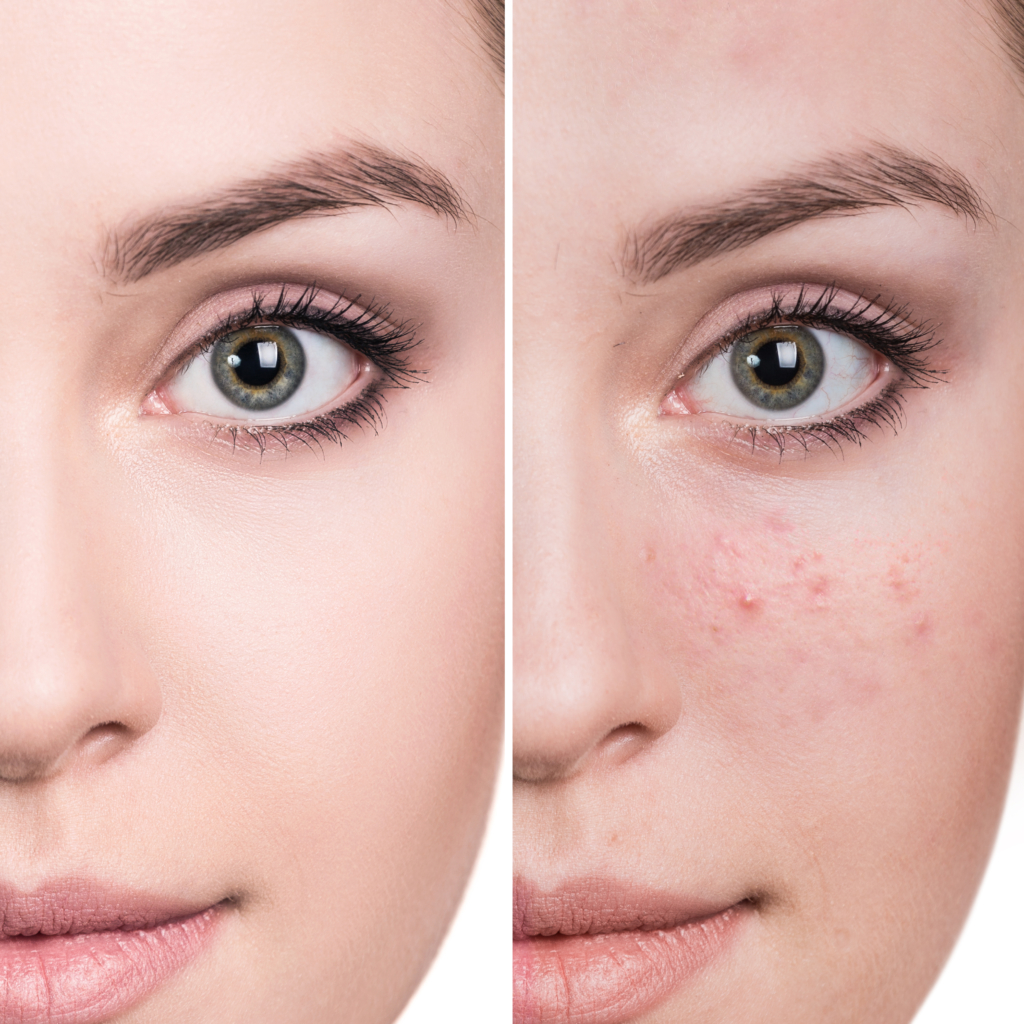 WHAT IS ACNE?
"I AM AN ADULT AND I STILL HAVE ACNE…"
THIS TREATMENT IS FOR YOU. AT GRACE THREADING WE WILL HELP YOU MAINTAIN THE HEALTH OF YOUR SKIN.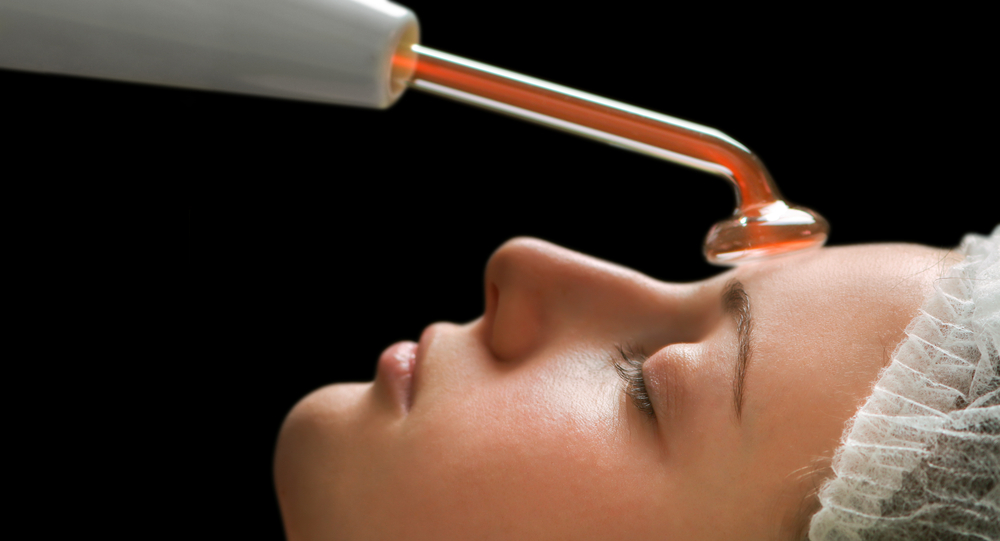 EUROPEAN FACIAL
(60 MINS.)
It's a great anti-aging treatment. If you have dry skin, it will help to rejuvenate it. Regular European facials will keep your skin younger looking.
Unlike other salons who charge for any add on services, Grace Threading includes them all. Yes, it includes Glycolic Peel and Targeted Serums which work inside your skin to plump it up.
Hydrophilic oil (which plumps up your skin), aromatherapy essential oils (which help to relax your mind and body), reflexology, targeted serums & anti-aging masks.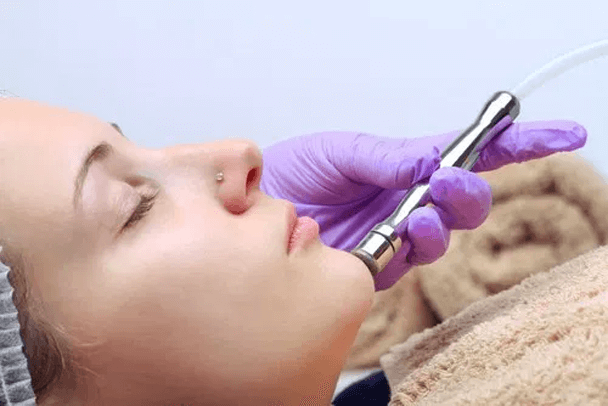 Microderm Facial
Grace Threading microdermabrasion provides a Non-Surgical skin resurfacing procedure by using sterile diamond heads to peel and rub off the dead cells at the top skin layer followed by vacuuming/suction removing particles along with any dirt and dead skin.
Grace Threading Microderm Facial is designed in a unique way that provides the complete package. It includes the glycolic peel and a massage with an anti-aging mask, along with targeted serums and aromatherapy.
Facial rejuvenation and micro-resurfacing increases collagen production and decreases the appearance of hyper-pigmentation. It diminishes fine lines and shallow acne scars, wrinkles. Includes an Uplifting facial massage, targeted serums and a revitalizing anti-aging mask.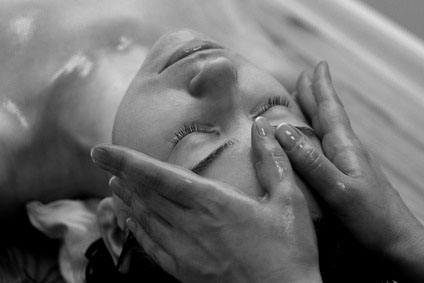 Grace Threading professional peels and prescriptive treatments were developed to initiate collagen production, maximize results and minimize inflammation. Home care products were added to support and sustain the treatment benefit.
Our Radiant Complexion treatment offers a chemical peel which is delivered in 3 parts for best results.
I often tell people to treat their skin like a newborn baby. When a baby is born they go through a growth process. First, rolling over to sitting then crawling, walking and then running. Nurturing our skin's health is the same way.
Our newest facial is the Express Facial. It is highly beneficial for people who do not need extractions.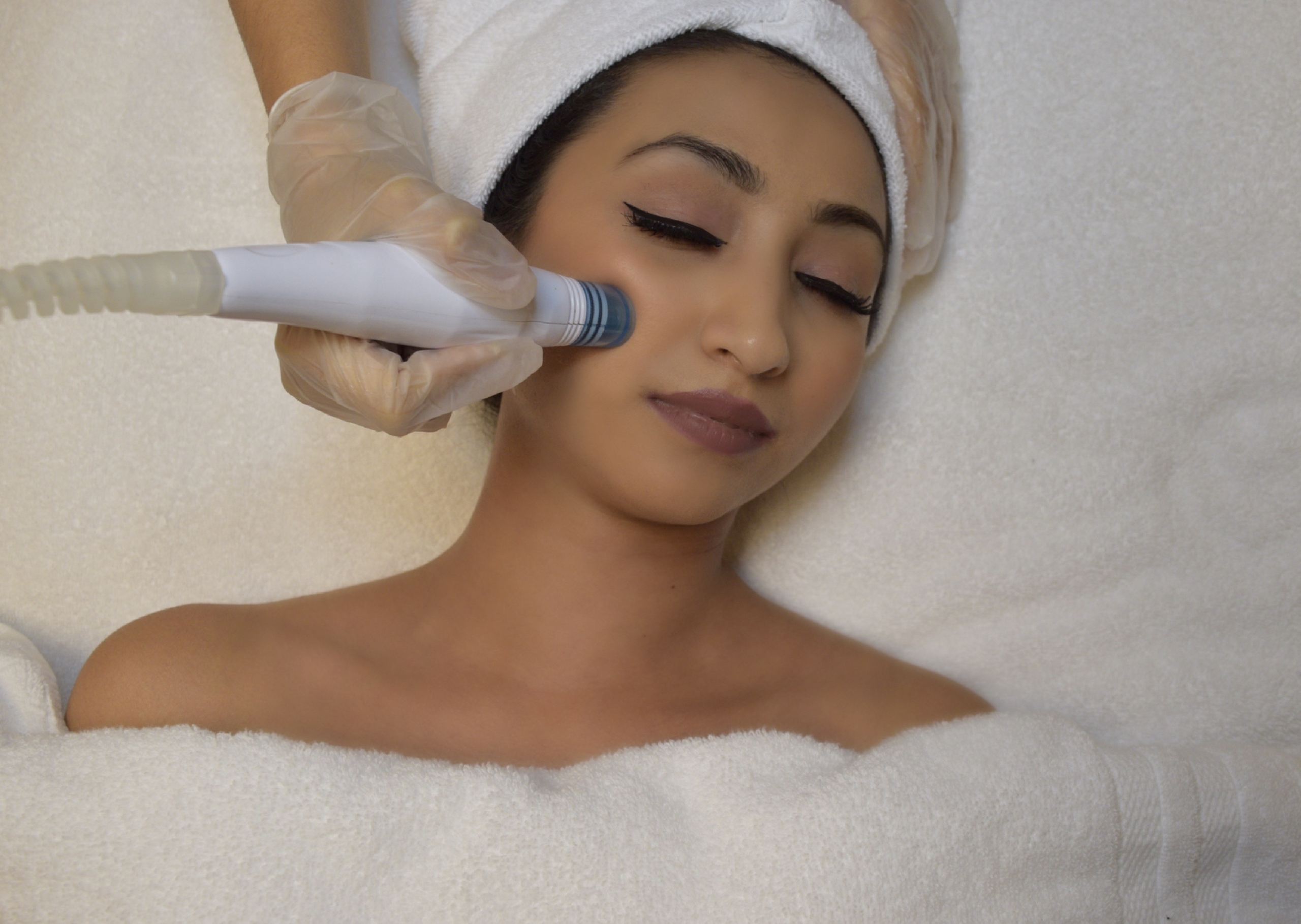 Why get an Oxygen Facial?
The benefits of Oxygen Facials are said to range from thorough pore cleansing to lightened hyperpigmentation.
Oxygen is suggested to strengthen skin's elasticity and help eliminate acne-causing bacteria, as well as reduce fine lines and wrinkles, even out skin tone, and diminish pores.
Many people who experience the non-surgical Oxygen Facial treatment see an immediate change in their appearance. Effects of Oxygen Facials are said to last about two days. For best results, Grace Threading will recommend a series of six treatments along a six-week timeframe, followed by monthly touch-up visits.
Good to know
Many experts suggest that environment, smoking, and an excessive amount of makeup lead to lack of oxygen to the skin.
Oxygen Facials are said to combat visible signs of aging linked to poor conveyance of oxygen from subcutaneous capillaries to the surface of the skin. They address the deficiency by delivering highly concentrated oxygen molecules directly to the epidermis so you can put your best face forward.
A stream of high-pressurized oxygen infused with botanical, vitamin, mineral, and nutrient extracts is applied to the face and neck. The oxygen absorbs the moisturizing agents into the skin for a smoother, plumper look, providing a healthy glow.
At Grace Threading, Express Oxygen infusions can include a cleanse, brightening peel, collagen, and mask with our globes which stimulate the blood circulation.
These types of facials particularly began to gain momentum when celebrities such as Madonna touted the skincare service for its ability to create a plumper and smoother surface, hiding imperfections and resulting in a more youthful appearance. The Oxygen Facial is a popular treatment to indulge in prior to a big event or soirée, and it can be performed on all skin types.