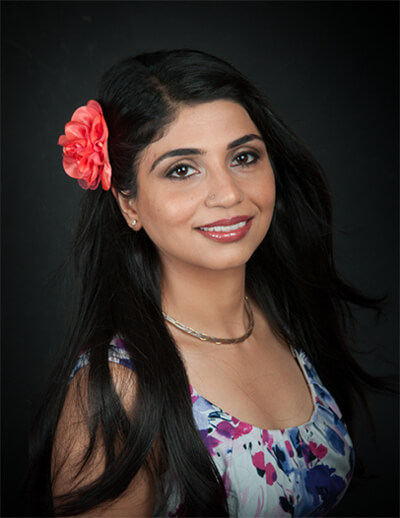 Born from a passion to bring eastern beauty secrets to the modern world, Grace Threading is a boutique skin and eyebrow oasis, designed to bring women together through luxury and a shared experience of grace. We are devoted to enhancing a woman's natural beauty, while nurturing and supporting her dreams for an exquisite future.
Avidly dedicated to the development of immigrant women through employment and advancement, we provide a place of hope where that they can become independent and graceful beings, able to support their families.
Grace Threading is founded on a journey of dreams and togetherness – a story that we continue to live and breathe every day. We welcome you to our little piece of paradise, a place where both your inner and outer beauty can shine.
Back Story of Grace Threading
Plants grow with sunshine and rain. Dreams grow with support and passion. Passion also comes through grace, that invisible force that guides you to your life's work.
Young Cipika Kumar found that passion early in life while she was growing up in a small conservative town in India. Cipika liked to do threading and makeovers on friends. But soon real life called and she needed to get a career. She went on to get her degree in Web Design.
Soon after, came marriage to the love of her life, Ajit. She moved to United States and started a family. Cipika's passion was put on the back burner as she and Ajit earned a living in a stable life. But they found that there wasn't much stability in this "stable life". They say that necessity is the mother of invention. Cipika's passion came to the surface again when she couldn't find any quality threading services for herself. Her husband would drive her 30-40 minutes to get the services done and there was often a long wait. Therefore, Cipika started doing her eyebrows herself and people noticed. Then Cipika was threading eyebrows for all the moms in the neighborhood. Those moms told other moms and Cipika was pretty busy for a service she was gifting away. Cipika found the support for her passion in her husband. Ajit said, "Why don't you turn your hobby into your profession?" In conservative Indian families this idea would not be welcomed. There certainly were only a few approved professions and owning a threading business wasn't one of them. Cipika knew she wanted to do threading and take care of people for a living, but she lacked the confidence of whether she could really run a business. With her husband's encouragement and guided by grace, Cipika rented a temp kiosk three days a week. Soon Cipika was so busy, she needed more days, but they weren't available. So Cipika rented her first full time location in Scripps Ranch. This dream started to take root for Cipika and she needed more threaders. Cipika found a great niche of workers in the Iraqi Christian refugees who she found through her church. Cipika found kindred spirits in these women who, like Cipika, lacked careers and confidence. The grace that guided Cipika into the threading business was now guiding these women by providing careers and confidence in a brand new country.